(Santiago, August 1, 2019). – The auditorium of the corporate building of the Civil Registry of Chile served as a stage for citizens to learn about the main aspects of Law No. 21,120, which recognizes and protects the right to gender identity. Representatives and civil servants of COSOC (Civil Society Councils), SRCel (Civil Registry and Identification Service) and trans activists were responsible for explaining the steps that will be taken to implement the Gender Identity Law throughout the territory national.
The coordinator of the OTEDUCA Education Unit of our association, Kris Córdova, was responsible for introducing attendees in the Trans theme, "This binary system has many holes that leaves out those who do not feel identities, since society It is built and designed in the heteronorma and cisnorma, so there are no protocols for those who do not fit into these categories ", for that reason he thanked the efforts from the human rights approach, by representatives of the Chilean State and multiple organizations working to achieve Law No. 21,120 becomes a reality.
While Franco Fuica – Coordinator of Legislation and Public Policies of OTD Chile – led the table of representatives and trans activists, where María Julia Arce Maldonado and Lorena García Catalán spoke; professionals from the SRcel Operations Department, Bernardita Vega; Legal advisor to the Cabinet of the Undersecretariat of Human Rights, Emilia Schneider; President of the Federation of Students of the University of Chile and Lorena Recabarren; Undersecretary of Human Rights of the Ministry of Justice and Human Rights.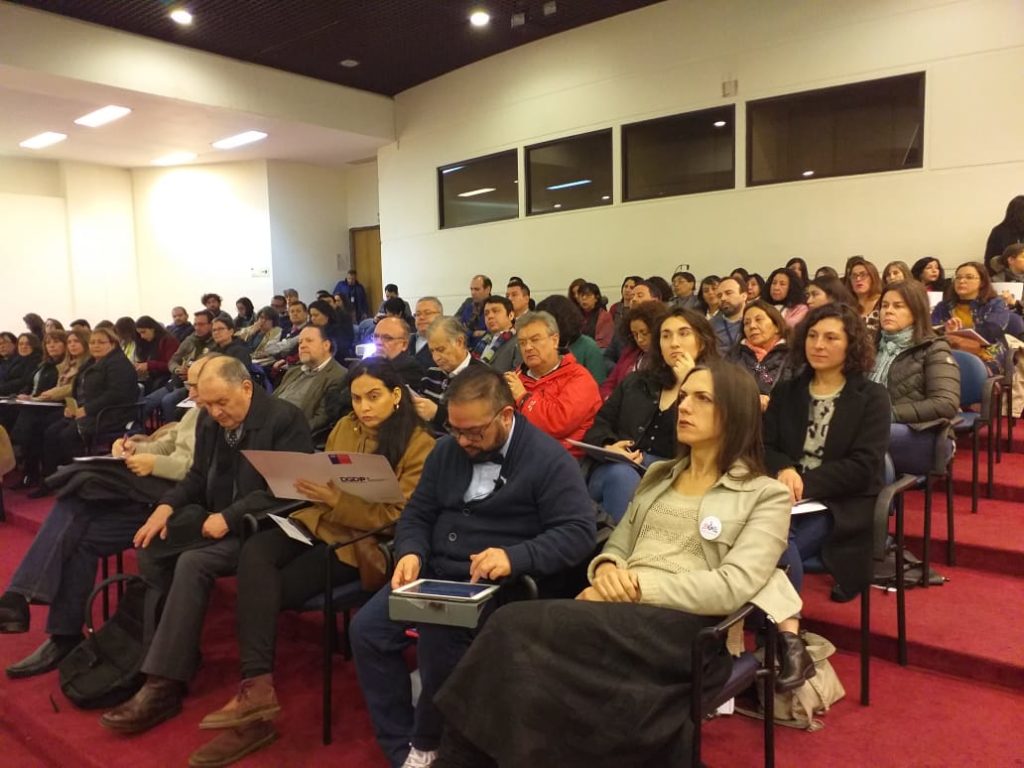 Participants in the conversation about the Gender Identity Law (Photo OTD Chile)
To access the identity rectification it is not necessary to have undergone any surgical intervention, explained García Catalán, also Arce Maldonado said that after the rectification they will grant citizens new identity documents, but without altering the RUN number.
"I thank the OTD and the Civil Registry for the invitation, but it is important to reflect that if there is no social process where profound educational transformations are made, the laws become Dead Letter," said Schneider and in turn reiterated the importance of recognizing the social name of trans people in the education sector in order to break down one of the barriers that discriminate against us ".
For its part, Recabarren congratulated the SRCel, COSOC and the OTD for anticipating the training and training processes of civil servants so that at the time the law enters into force and the regulations that are being processed are published, the application is give in a perfect way not only in the legal-normative aspect but also from a human rights approach that seeks the recognition of the gender identity of trans people and that they are also treated with respect and dignity by the officials of the registers throughout Chile .
Before concluding the activity, the National Director of SRCel, Jorge Álvarez Vásquez, was enthusiastic and acknowledged that the Civil Registry is a service with humanity and empathy will work for the gender identity of the trans and sex-diverse community because it contributes to the development of the Chilean society